Vampires are Awesome: A Counterpoint
So I was reading the blog of my friend Julia and I found the following entry;

Why I hate vampires.
This is just plain full of incorrectness, vampires are awesome, and I'm about to prove my point.
The entire concept of vampires whups arse. Let's break this down, a vampire is an otherworldly monster who lurks in darkness, craves human blood, and possesses superhuman powers. What isn't awesome about that? Shoot, let's break that down point by point;

1) Supernatural monster who lurks in darkness
Some things go bump in the night, sure it could be a run of the mill monster, like the one pictured here;


YAWN. This monster is so scary that a small child in footy pajamas is nothing short of dismissive. Now i guarantee that if this same kid saw this where the wild things are;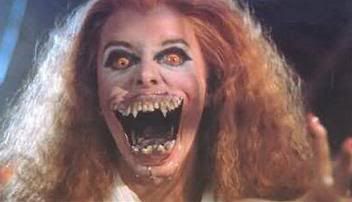 That same kid would never again want to go to said location. Frankly, that picture is so scary that I just def'd in my pants looking at it.

2) Vampires crave blood
Yeah, that's right, that thing that you need to keep you alive, they need it for brunch. And not only do they want to drink your vitae, chances are that they will seduce you into giving it up willingly! Wow! I can't even get ladies to give me an honest hug, and these vampires will talk them into spilling their life juice for a snack? But let's put aside the seduction angle for a moment before it depresses me more. Do me a favor and take your pulse, that's right, put your 2 fingers to your neck. i'll wait. . . . . Ok, now feel that pounding? It's your blood pumping through your body. Yeah, and they want to bite ya and drink it. If that does not creep you out for even a sec then you're probably someone who watches Fear Factor and tells all your friends how cooler you are than the people on that show.
3) Vampires have superhuman powers
Alright, if you are not convinced that I am right yet, how about this one? Vampires roll about with freaking super powers! Think about that superhero that you think is so cool. Spiderman? The Hulk? Antman? Well now imagine if that same superhero did the same stuff, but was a vampire? 10 times more awesome. Vampires have been known to have the following powers; Superhuman Strength, Superhuman Speed, Mind Control, Flight, Animal Control, ESP, Extreme Claw Growth, Virtual Invulnerability, Virtual Immortality, Invisibility, and the ability to transform their bodies into the form of wolves, bats, and mist. Heck there are probably 500 more powers I did not even name! And not just that but not all vampires share the same powers! So you get a different mix every time, cool! I believe that if you do not like superheroes, then this summer's box office tally will show that you are plain not cool.
But let's take a look at the other types of monsters that you might be (wrongly) thinking are cooler than vampires, shall we?
Werewolves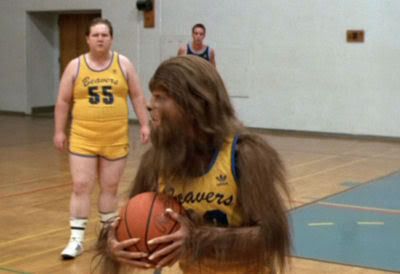 Werewolves are feral monsters who need a full moon to turn into a wolf-hybrid mess. Ugh. Werewolves have no sense of style or panache, they just rip things up. In other words, werewolves are the monster world equivalent of Ohio State fans. Take note of the above picture where the Teen Wolf schools a fat kid in short shorts in a game of basketball. Wow, impressive. And not just that, when the poster boy of your monster is Michael J. Fox, you have serious credibility problems. Michael J. Fox has not just hurt werewolves, he also ruined the credibility of;
Time Travelers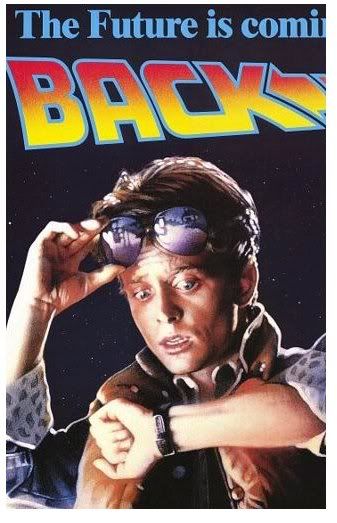 Doctors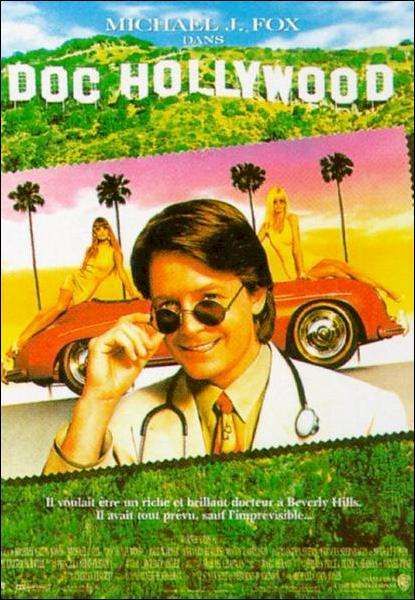 And Animated Mice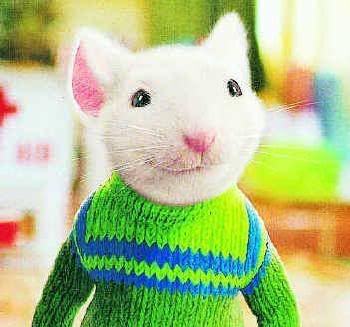 And all that just reinforces how lame werewolves are.
Mummies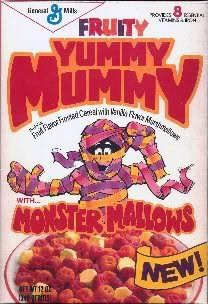 Despite current Hollywood propaganda, Mummies are not awesome. Here is what you do if a mummy is trying to attack you;
WALK AWAY AT A BRISK PACE.
You see mummies are hundreds of years old, wrapped in bandages, and only attack because they are cranky at being woken up. They also move at a snail's pace, so a nice powerwalk will get you out of the danger zone. And not only that, as everyone knows, mummies are also highly flammable. I mean, old dry crusty bandages ignite my man! So if you are too close to a mummy to hopscotch away, just pull out your Zippo and grab the marshmallows!
Ghosts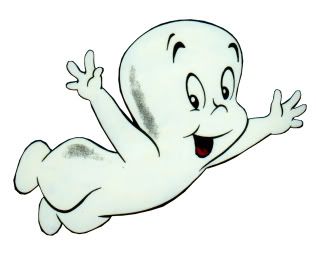 Wow, so let me get this straight. Ghosts are immaterial, so they cannot actually do a whole heck of a lot in the physical world. So they rattle chains, bang on the walls, and make moaning noises. Well hell I do all that on a good Saturday night! And how do you remove ghosts? Well let's take a look at the 2 most famous ghost destroyers shall we?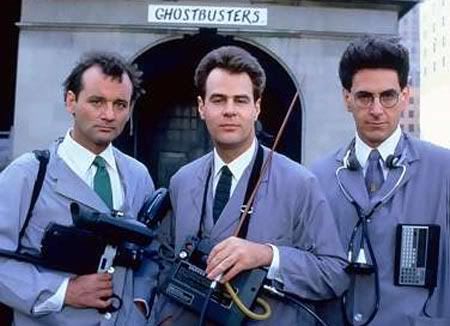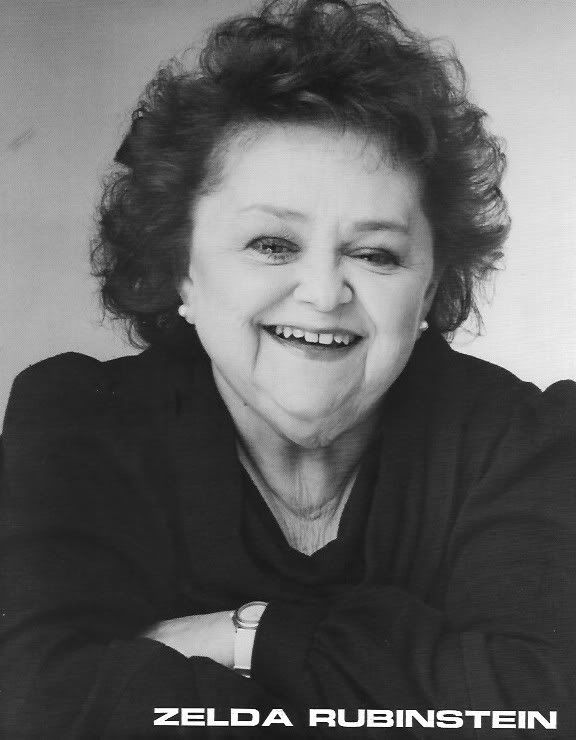 Sorry, but when this is the crew that has been handing you your ass, it's time to give it up.
And now the final piece to my counterpoint; A little trip down memory lane to show you some vampires that are awesome. These are a little more rapid fire so please keep up.
The Count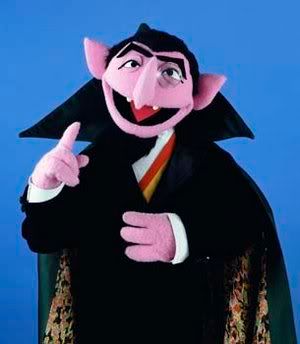 This guy freaking pwns. He's a Muppet who dresses like a pimp and spends his days counting random crap while laughing in an evil manner. And they will never admit it, but I'm pretty sure he's the guy who took out Mr. Hooper.
Nosferatu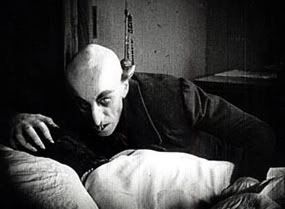 From the silent movie era comes a bald guy with long fingernails who would make BA Baracus cry just by looking at him. The classic inhuman vampire, that scene where he rises up out of his coffin still freaks people out nearly a century later. What else that old could get such a reaction? Well, besides the gum from an unopened pack of Topps that is.
Gangrel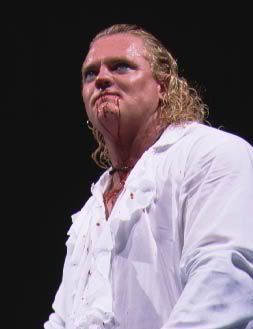 So he's an immortal undead monster, and a pro wrestler from the late 90′s? Oh hells yeah! Oddly though despite being totally awesome, he never seemed to be able to use his vampiric power to pin Stone Cold Steve Austin. But then again I didn't see any wraiths pin him either, so that is a push.
Cassidy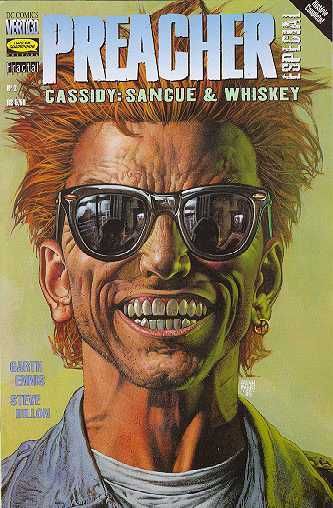 Cassidy is a drunken Irish vampire from the comic book Preacher. To be fair, you either already know why Cassidy is awesome, or you just plain haven't read the masterpiece that is Preacher. So explanation not needed, this guy rocks.
Count Chocula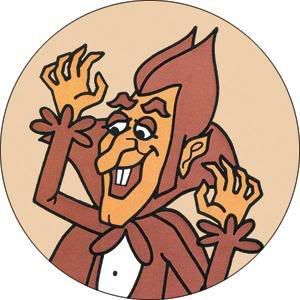 Count Chocula is the son of Satan himself. I mean look at those beady eyes! Sure, he might be trying to sell you cereal, but turn your back on the Chocmeister and he will rip out your windpipe with his teeth and gorge himself on your sweet flowing throat nectar. Don't be fooled, this is one cereal mascot that will rip your ass in half.
Blacula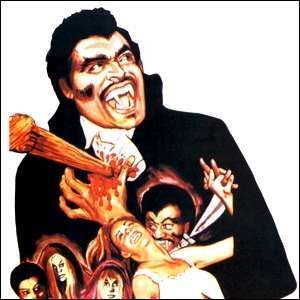 Ok, I was only going to give 5 examples, but then I remembered Blacula. This movie would be awesome enough with the jive talk and the great soundtrack, but then Blacula steps up the violence by throwing a barrel at a guy's head from an overhead catwalk and DRILLING HIM right in the noggin. For that moment alone Blacula gets the nod.
So there you go. Vampires are freaking awesome, and I have just proven it in more ways than Wonderbread builds strong bodies. I will leave you with this, the definitive statement on why vampires are the most rad thing ever;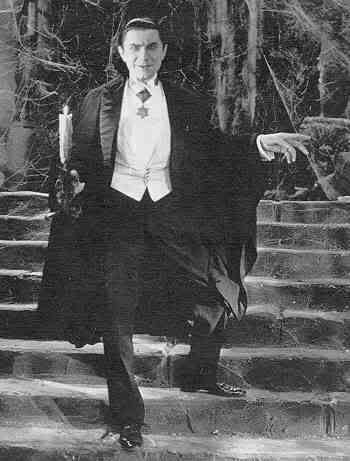 Bela F'ing Lugosi.
QED
-Ray
Tags: awesome, bela, blacula, blood, chocula, gangrel, lugosi, nosferatu, rad, the count, vampire